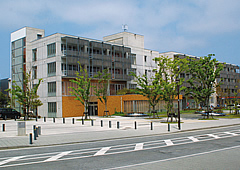 Address: 2-1 Hibikino, Wakamatsu-ku
Total floor area: 5,844.86m2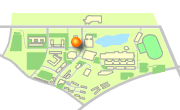 This is a facility for research institutes such as the Fukuoka Research Center for Recycling Systems and businesses conducting cutting-edge research in the fields of information and environment. Here, businesses can carry out research and development in collaboration with academia. The Graduate Program of Recycling the Eco-Technology of Fukuoka University is located in the Center. The Collaboration Center has different sizes of conference rooms and seminar rooms to more easily match the needs of participants from small groups to up to 100 people.
*Click on the rooms in blue for details.