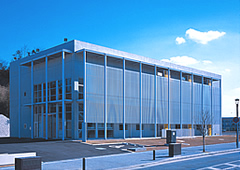 Address: 1- 5 Hibikino, Wakamatsu-ku
Total floor area: 1,062.21m2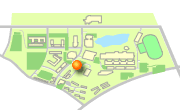 The Semiconductor Center has facilities in which joint research and development is conducted through collaboration between universities and the electronics industry, particularly those possessing fundamental technology related to the semiconductor manufacturing process and high-precision processing. It opens up the use of high-precision machinery for the trial manufacturing of IC and MEMS and provides facilities for research and development for companies aiming at a new field of applications.
*Click on the rooms in blue for details.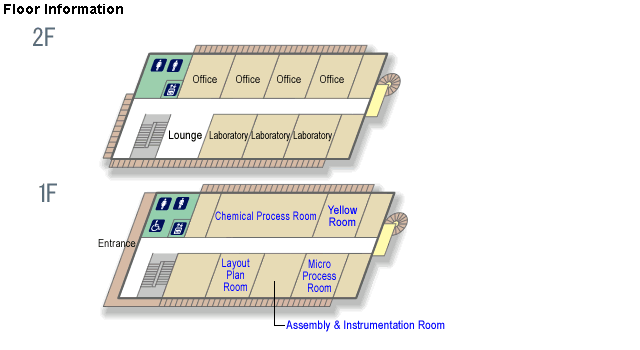 Contact us for more information
Fuzzy Logic Systems Institute
Semiconductor Center 1F
Person in charge: Mr. Ando, Mr. Hiwada
Tel: +81-93-695-3600