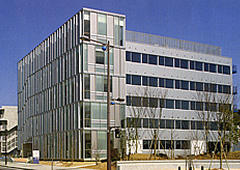 Address: 1- 8 Hibikino, Wakamatsu-ku
Total floor area: 3,229.19m2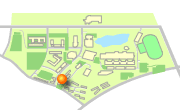 This is a facility to provide support for starting up new businesses from campus ventures and to provide laboratories to meet the needs of becoming more sophisticated and diversified semiconductor design related businesses. The facility has the functions to conduct new research and development in the field of biology and of robots. Individually-tailored advice on management are given to those who aim to start up a new business.
*Click on the rooms in blue for details.