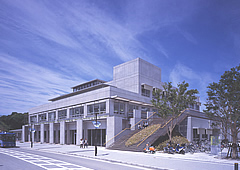 Address: 1- 3 Hibikino, Wakamatsu-ku
Total floor area: 7,250.57m2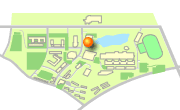 In addition to research and development using information technology and education for students in information processing, the Media Center carries out the management of the on-campus broadband information network and provides various communications services based on this. The Media Center also has a public area library opened to all residents of the city, as well as an academic area library specializing in the science and technology fields needed for academic research.
*Click on the rooms in blue for details.