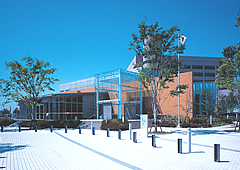 Address: 2- 3 Hibikino, Wakamatsu-ku
Total floor area: 2,288.44m2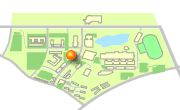 The 460-seat Main Hall is equipped with video, simultaneous interpretation and other shisetsu. It can be used to hold lectures for announcing research results and for academic meetings, and can be used as a location for interpersonal exchange with regional universities and industry. The adjacent Event Hall can handle a variety of events of up to 100 people.
*Click on the rooms in blue for details.